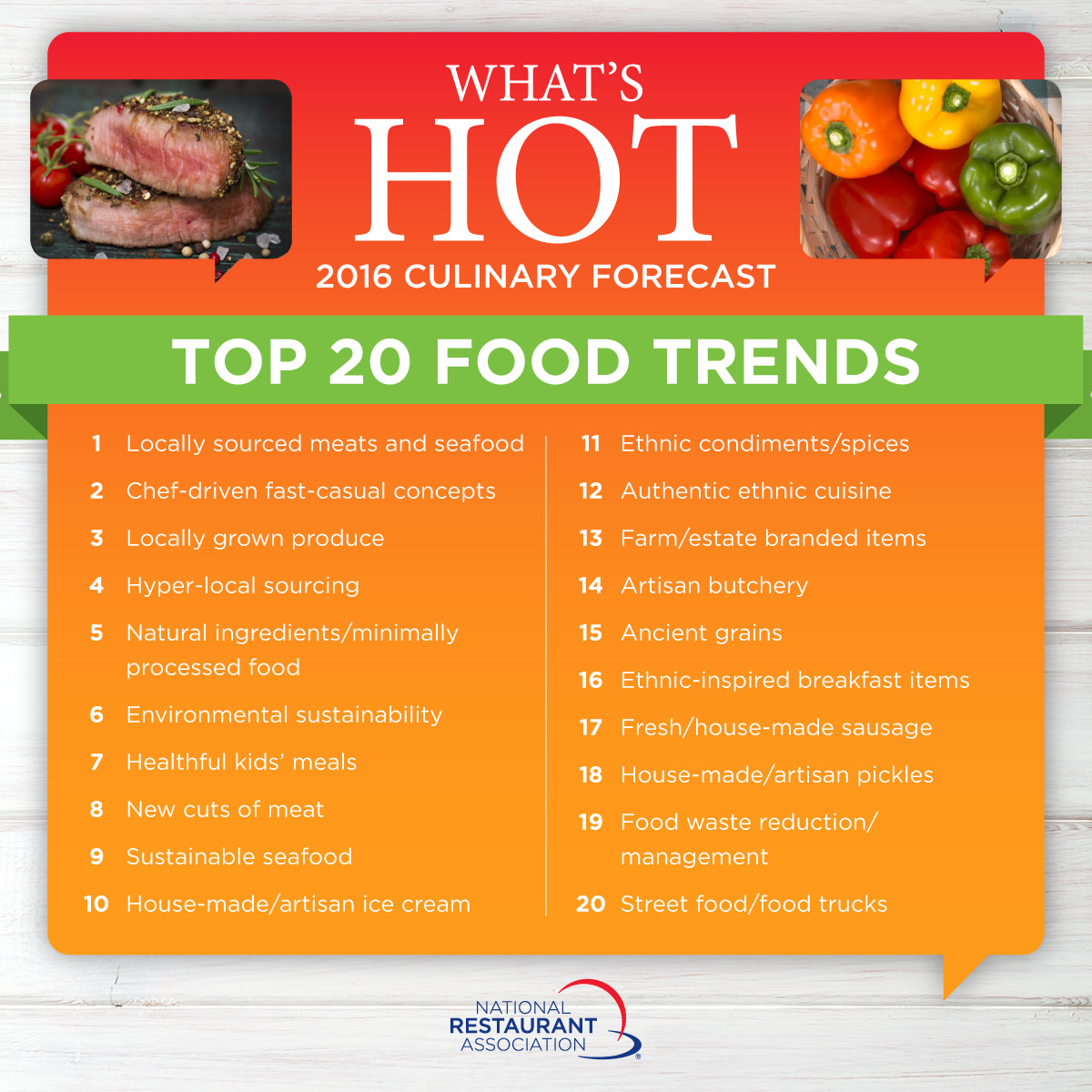 Who would have thought that "food waste reduction/management" would make it onto a list of Top 20 Food Trends compiled by the National Restaurant Association? But there it sits at #19 on the list of the hottest menu trends forecast for 2016. The NRA (not THAT NRA, this one is about food!) polled its member chefs and restaurant owners asking them to name emerging menu trends in fine dining. Their responses included the usual nods to the latest (re)discovered things in the world of fine dining – artisan butchery, ancient grains, house-made/artisan just about anything – but a surprising number of them could have been drawn directly from the wish list of food justice and food sustainability organizations like ours. Among them, at #19, is Food waste reduction/management, with its implied cousin, food recovery – the art of collecting and distributing food that would otherwise end up in landfills.
And make no mistake – the amount of food that ends up in landfills is staggering. According to the EPA, food waste makes up more than 20% of the trash that ends up rotting in landfills. And while we like to think that it's the supermarkets and restaurants and institutions throwing out all this food, the truth is that nearly half of that wasted food is thrown away in our own kitchens.
That's why we put together this guide to reducing food waste at home. We'll be talking a lot more about the efforts to reduce food waste and increase food recovery here in Central Massachusetts over the next month – but here's a quick teaser of what you can expect to learn.