When people think of farmers markets, they usually picture fresh vegetables, greens and fruit, but the Worcester Community Farmers markets offer a whole lot more than just produce. Local crafters, small business owners and entrepreneurs also make use of farmers market spaces to connect with new customers. We found a lovely selection of artisanal teas at the Canal District Farmers Market and decided to pair a delicate green tea with fresh mint grown from a mint plant bought at the REC Main South Farmers Market earlier this season. The result – sophisticated and delightfully refreshing.
Green Tea and Mint Ice Cream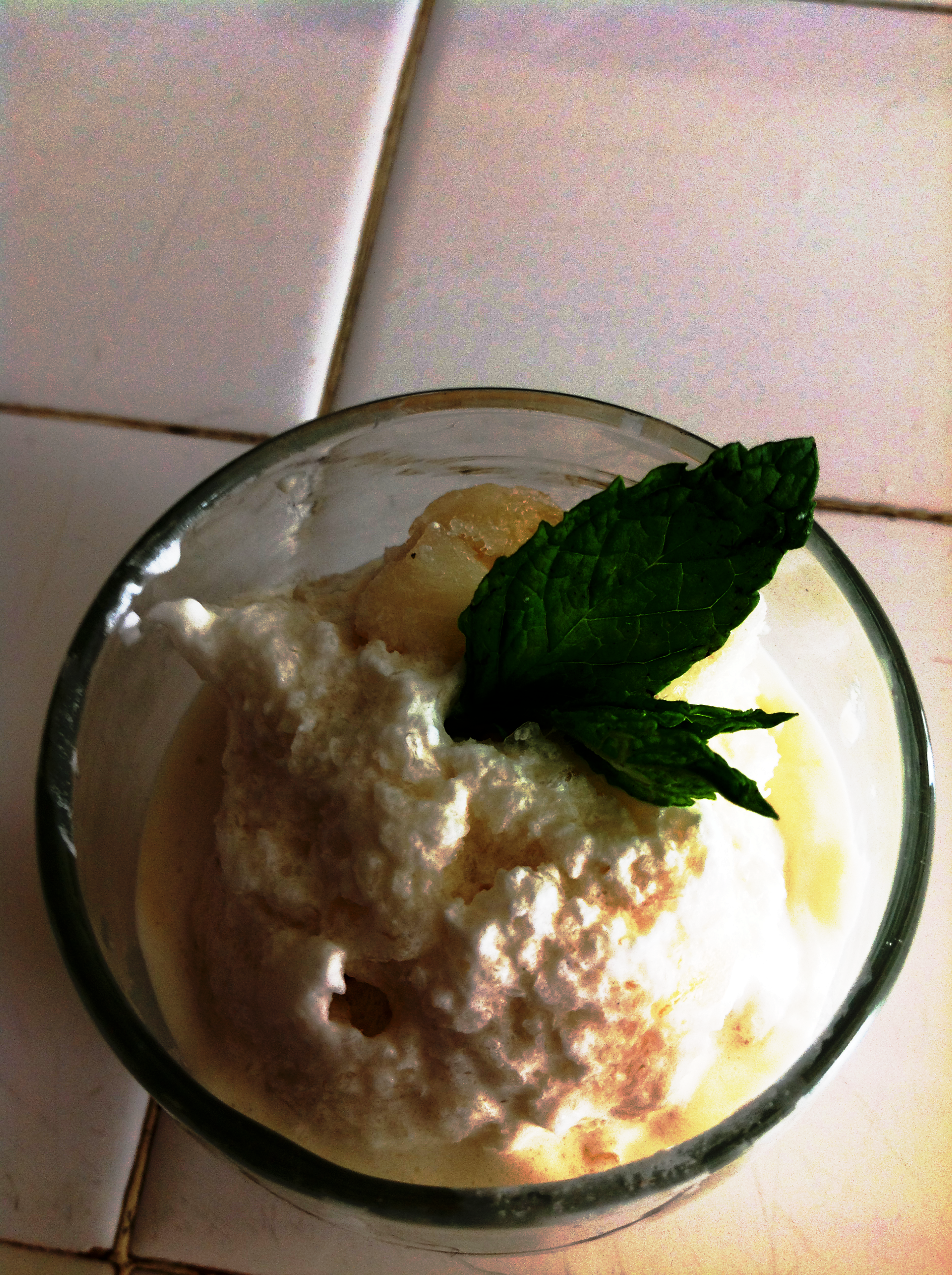 Ingredients
6-8 green tea bags or tisanes
1/4 cup finely chopped mint leaves
3 cups boiling water
1/4 cup sugar or equivalent sweetener to taste
1/2 cup heavy cream
1/2 cup half and half
Note: Not wild about dairy or all the fat in cream? Leave the milk out entirely to make granita, or substitute coconut, almond or soy milk, whichever is your pleasure.
Equipment
Flat pan
Ice cream machine
Instructions
Bruise or rub the mint leaves between your fingers to release the flavor.
Place the tea bags and mint leaves in a pitcher or large bowl.
Pour hot water over the tea bags and mint leaves. Enjoy the fragrance while it steeps!
Steep for 6-8 minutes.
Strain the tea into a flat non-metal baking pan through a wire mesh strainer.
Let the tea cool to room temperature. Stir in the milk or cream.
Place in the freezer for 30 minutes.
Remove the pan from the freezer and stir the mixture to break up any ice crystals.
Return the pan to the freezer for another 30 minutes.
Remove the pan from the freezer. Scoop the mixture into the canister of your ice cream machine.
Let the ice cream machine do its stuff until it's the texture of soft serve.
Scrape the ice cream into a container, cover and freeze for 1 to 2 hours before serving.